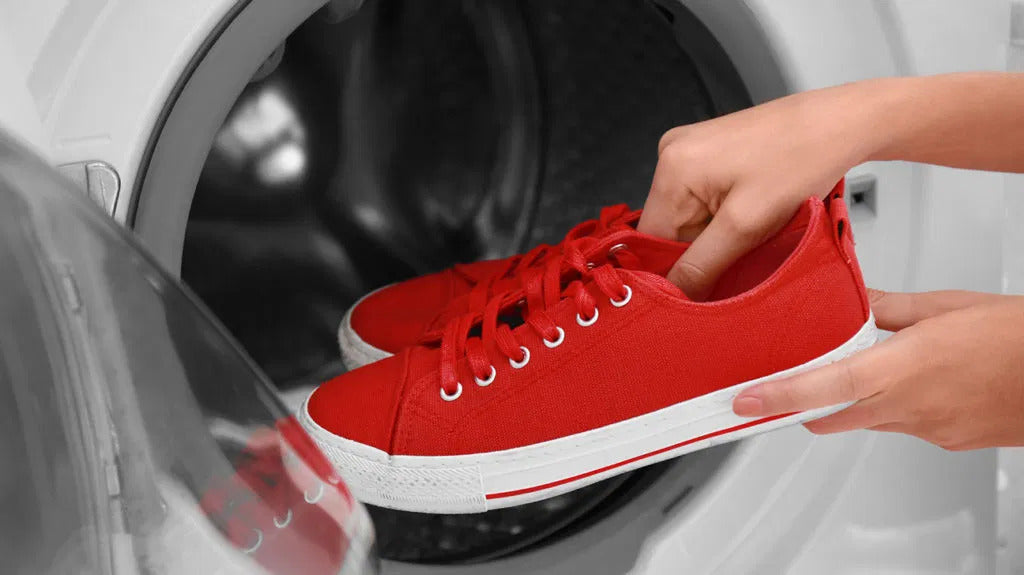 Why are washing machines a strict NO-NO for cleaning sneakers?
Sneakers are the most beloved accessory for any sneaker head. If you are a shoe lover, you must know the importance of keeping it clean and taking care of it. However, if you throw around your priced sneakers in the washing machine, you make an expensive mistake. Washing machines are meant to wash clothes but not for shoes. It's a strict "No No" for anyone, especially for sneaker lovers for whom it is one of the most priced possessions. Many people think that a washing machine can wash anything, but that's not true, especially when it comes to sneaker cleaning. Let's understand how a washing machine can damage your new sneakers and the recommended way to wash your favorite sneakers. 
Damage sneaker quality: A washing machine can have severe damage to your sneakers. Not many people understand that sneakers are meant for machine wash. It may be easier to wash your sneakers using a washing machine, but it can quickly degrade the sneaker's quality or even damage it ultimately. 

Reduces Longevity of your sneakers– You may not see the ill effects of the washing machine on your sneakers as soon as you wash them, but if you pass them for a long time, then you will be able to see its effects in the long run. 

Sneakers lose their shine – Ever wondered why your sneakers are losing their shine or spark? It could be due to the washing machine. The fabric of sneakers can quickly get impacted due to the chemicals or excess wash resulted from the washing machine. 
Use Sneaker cleaner 
Sneaker cleaners are designed specifically for keeping dirt and dust away from sneakers. If you want to keep the shine and spark on your sneakers, then super sneaker cleaner from Helios is the best product available in the market. It works on any sneaker and fabric, so you don't have to worry about using it on any sneaker. All it takes is a 3-minute job on your sneakers, and it will be clean in an instant. Indeed, super sneaker cleaner is the most effective and promising foaming solution that you can apply to your sneakers.